✨ Happy May!!! ✨
It's May!!!!! And May brings two of my very favorite holidays back to back: May the 4th and my birthday!!! They're only a few days apart so I always use May the 4th events to throw myself epic Star Wars themed birthday parties! I've been doing this for so long that half my friends think the 4th is my actual birthday, and I am 100% ok with that 😊
This year I'm bringing my birthday party to you with three announcements: a May the 4th sale, Star Wars birthday month, and the launch of my new Sticker Club!!!

⭐️ First: The sale!

On Tuesday, May 4, from midnight through midnight Pacific time, all the Star Wars stuff in my store will be 15% off. So, you know, that's like 95% of my store! No code needed, the discount will apply automatically.
Shop all the Star Wars stuff here!
⭐️ Second: Star Wars birthday month!!
Anyone who knows me knows my birthday isn't just a day, it's a whole month! And I'm celebrating my favorite holiday with my favorite thing: Star Wars! I'll be releasing a new Star Wars product every Monday all month long! It's all Star Wars all the time, just like every other aspect of my life 🧡
I don't often do this, but here's a sneak peek at this Monday's drop - the Millennium Falcon enamel pin! I don't have a live link for it yet, but it will be in the "New this week" collection on Monday.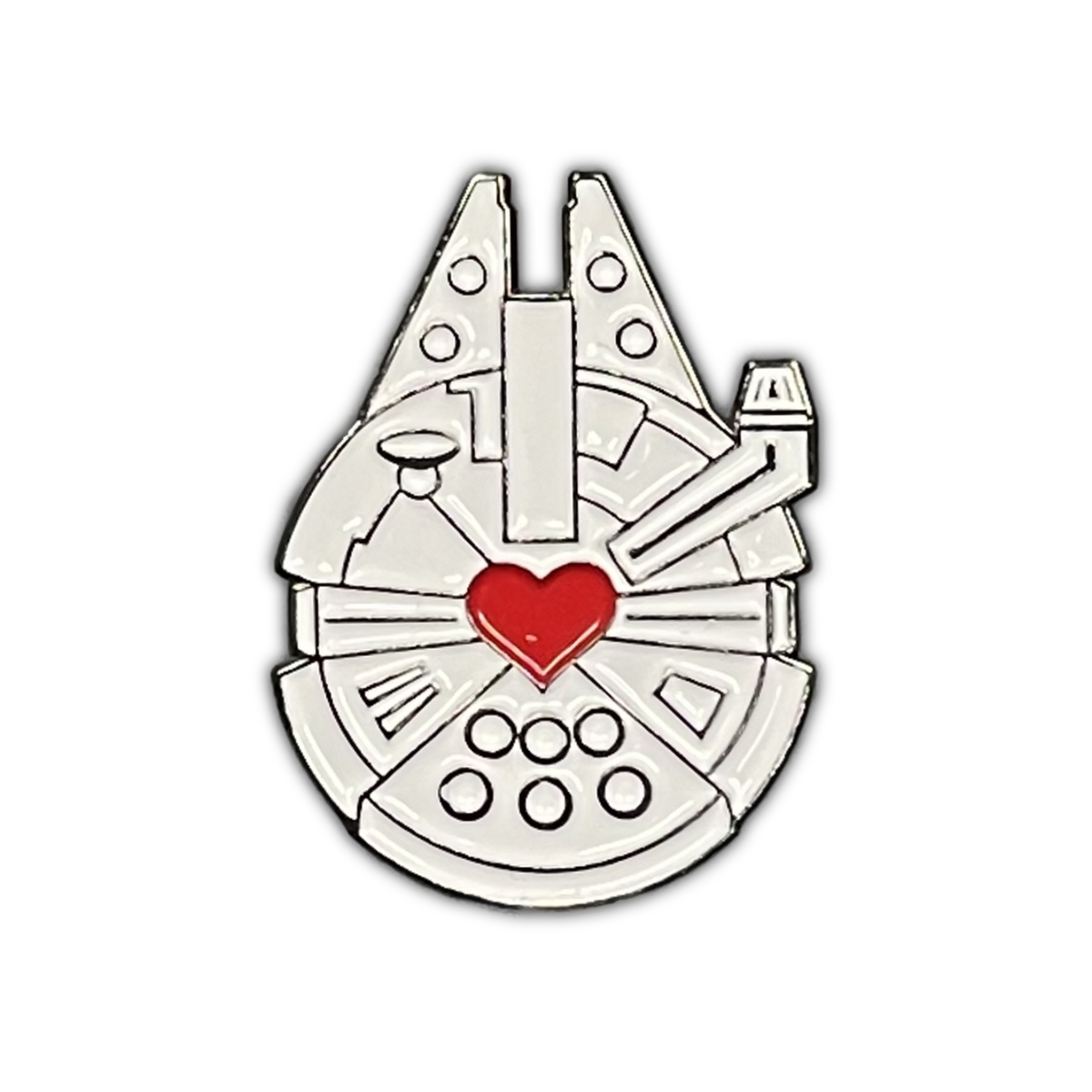 ⭐️ Third: Sticker Club!!!
I'm so excited about this! I love stickers, and I know I'm not the only one, so I've made a monthly sticker subscription service. Each and every month I'll send you a new fun sticker! Stickers will be mostly brand new releases, although I might pull from existing stock once in a while. And new stickers will be introduced to Sticker Club first and to the general public later. In keeping with this month's theme, my first sticker is a rad holographic Millennium Falcon!
$5 a month gets you into Sticker Club, and there are some different membership tiers for a few different options, including one for if you want to show some love but don't actually want a sticker. You're welcome to contribute as little or as much as you want, all contributions go directly towards keeping this business running and allowing me to bring you more awesome stuff, both in Sticker Club and in the regular store. If you've been looking for a way to support this little business, this is the way! Follow the link for all the details:
---
ICYMI: April
Here are all my new product drops from April!
---
Ok wow this was a big update! If you've made it this far, thanks! Here's a super cute dog pic as a reward 🥰
As always, give me a follow on your social media of choice; stay safe, wear your mask, get vaccinated; and MTFBWY!
Talk to you next month 💜
* * *
Newsletter sent May 2, 2021, 1:49 PM
Sign up to receive monthly newsletters like this via email!!!